Mummies – human or animal dead bodies preserved by the ancient Egyptian mummification process – have inspired both fear and awe in the hearts of all over centuries. Although wrapped in white decaying bandages in real life, mummies make a popular coloring page subject, inspiring small kids to explore their artistic talents and create colorful patterns.
Free Mummy Coloring Sheets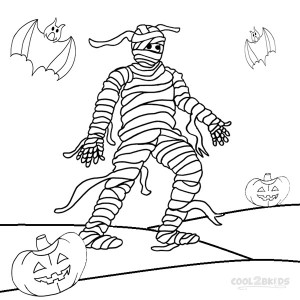 The unique coloring pages here feature funny friendly mummies for small kids while the ones within the ornate coffins are more suitable for older children to test their creativity.