Teletubbies, the four adorable fluffy characters from the BBC children's TV series with the same name is one of the most sought-after online printable coloring page subjects. The strange and colorful toddlers, Laa-Laa, Dipsy, Po and Tinky Winky, almost always appear together in the coloring sheets, having a great time together, playing in the fields or just lying on the ground.
Free Teletubbies Coloring Sheets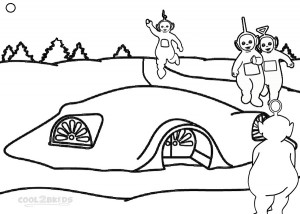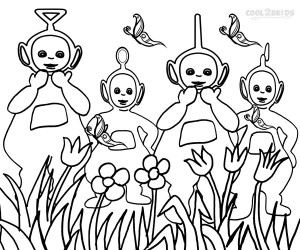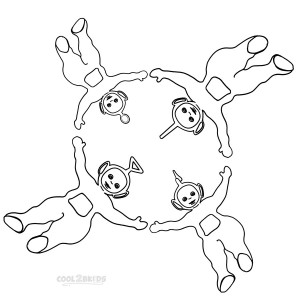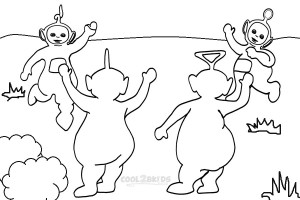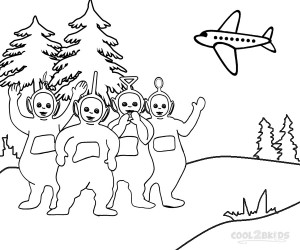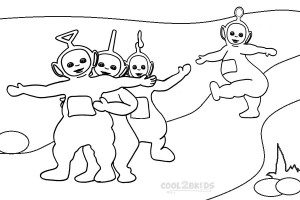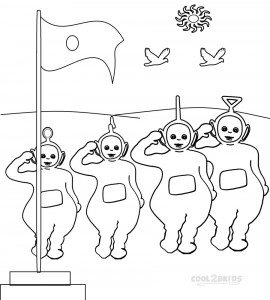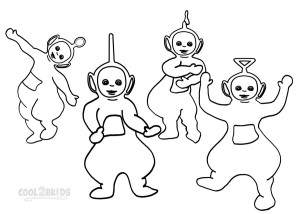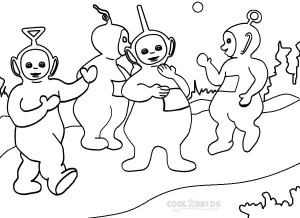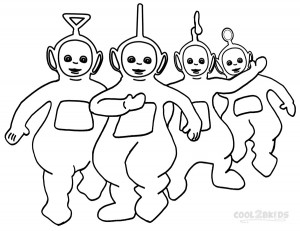 The red, green, yellow and purple characters are almost identical apart from their oddly shaped antennas. So, kids can also play a game and try to identify the teletubbies before coloring them with the right shades.